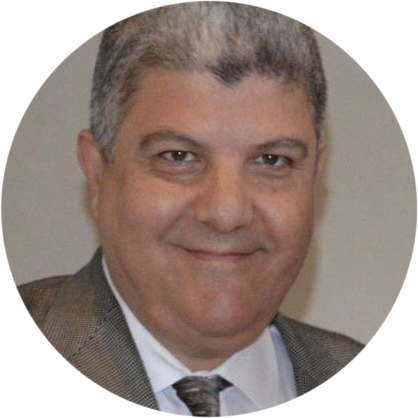 TONY GHAREEB
Tony Ghareeb leads Shining Hope International and pastors the New Life Arabic Ministry in the DC Metro Area. He has a passion to evangelize the lost, disciple new believers, and plant churches. He earned a Bachelor of Theology and a Master of Ministry from Virginia Baptist College.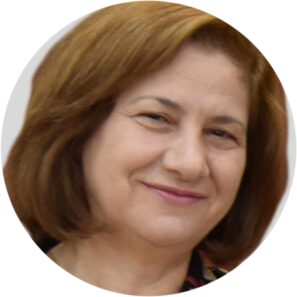 SOUZAN GHAREEB
Souzan Ghareeb is native Lebanese but immigrated to USA in 1976. She earned her Bachelor in Psychology and a Master in Nursing Administration. She accepted Jesus Christ as Lord and Savior at age 9 and continues to serve alongside her husband, Tony, in an active women's ministry.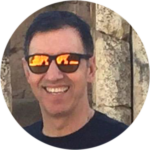 RAY ANDROAS
Ray was born in the middle East and moved to California in 1976, where he grew up in the construction industry most of his life. Since 2000, he has served as an elder / pastor at Southside Bible Church in Denver, CO. In 2020 stepped down due to health reasons and has since served on the mission board at Southside Bible Church, where he continues to shepherd through teaching, counseling, and discipleship. He enjoys life and ministry with his wife Samia, both serving the Lord in the local body and in international mission.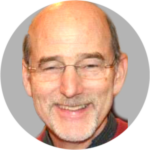 Cal has been a television and video producer since 1980. He has produced and directed hundreds of broadcast episodes, documentaries, and educational products. In 1995, Cal launched Silver Ridge Productions, which has become a leader in medical media. Silver Ridge works with many of America's top hospitals, surgeons and innovators who are advancing medicine. Cal and his wife Carolyn are active members of Cedar Run Community Church, and they frequently go on missions trips together.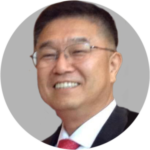 DAVID SHIN
David was born in South Korea, but the family moved to US in 1974. He graduated from University of Maryland in 1983, earning a Bachelor's degree in computer science. He met Jesus in 1993 and fully surrendered his life to the Lord. Since then, David has gone on short-term mission trips to many countries. in 1993, he started to attending Korean Central Presbyterian Church and serves there as an elder in Missions Department. David's works in information technology and cyber security, serving our nation.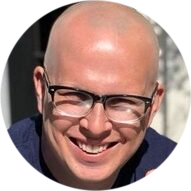 SCOTT SMITH
Scott is the founding and Senior Pastor of Wellspring Church in Webb City, MO. He served at two churches in Texas and Missouri as Minister to Students and Families, respectively. Scott is a graduate of Campbell University in Buies Creek, NC, and completed his Master's degree from Southwestern Baptist Theological Seminary. He is married to Mary Jo, and they have 2 children — Grayson and Mollie Kate.

RICHARD WEWERKA
After serving four years in the US Air Force in Turkey, Italy, and the US, Richard worked in the landscape industry. He started his own company in 1984 — Wewerka Construction Management, Inc. — that designs and builds outdoor living areas for up-scale homes in the Washington, DC area. They have won many awards and have been featured in the Washingtonian magazine. Richard is a past president of the Landscape Contractors Association. Richard met and married his wife, Montine, in 1969. They have two children and seven grandchildren. In 2015, Richard and his wife were commissioned by the Southern Baptist International Mission Board to serve in Indonesia for two years.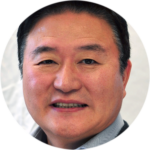 SAM YU
Sam was born in South Korea but moved to the United States and became a citizen. He earned his Bachelor's degree in mechanical engineer at Virginia Tech, a Master's degree in electrical engineering from Oakland University, and a Master of Divinity at Southern Baptist Theological Seminar. He has spent 13 years as an entrepreneur in commercial property management industry, 12 years as an entrepreneur and engineer in information technology industry, and 10 years as a mechanical / automotive engineer for General Motors. He currently teaches the Bible and serves as an elder of Jerusalem Baptist Church in Fairfax Station, VA.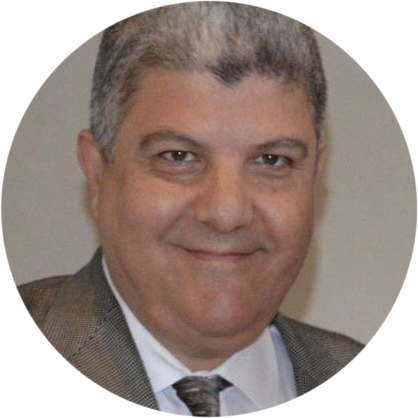 TONY GHAREEB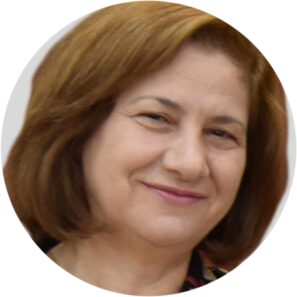 SOUZAN GHAREEB
ADMINISTRATOR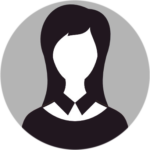 KATE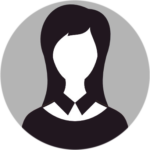 MANDI STEM